Vehicle Description
1968 Alfa Romeo 2600SZ.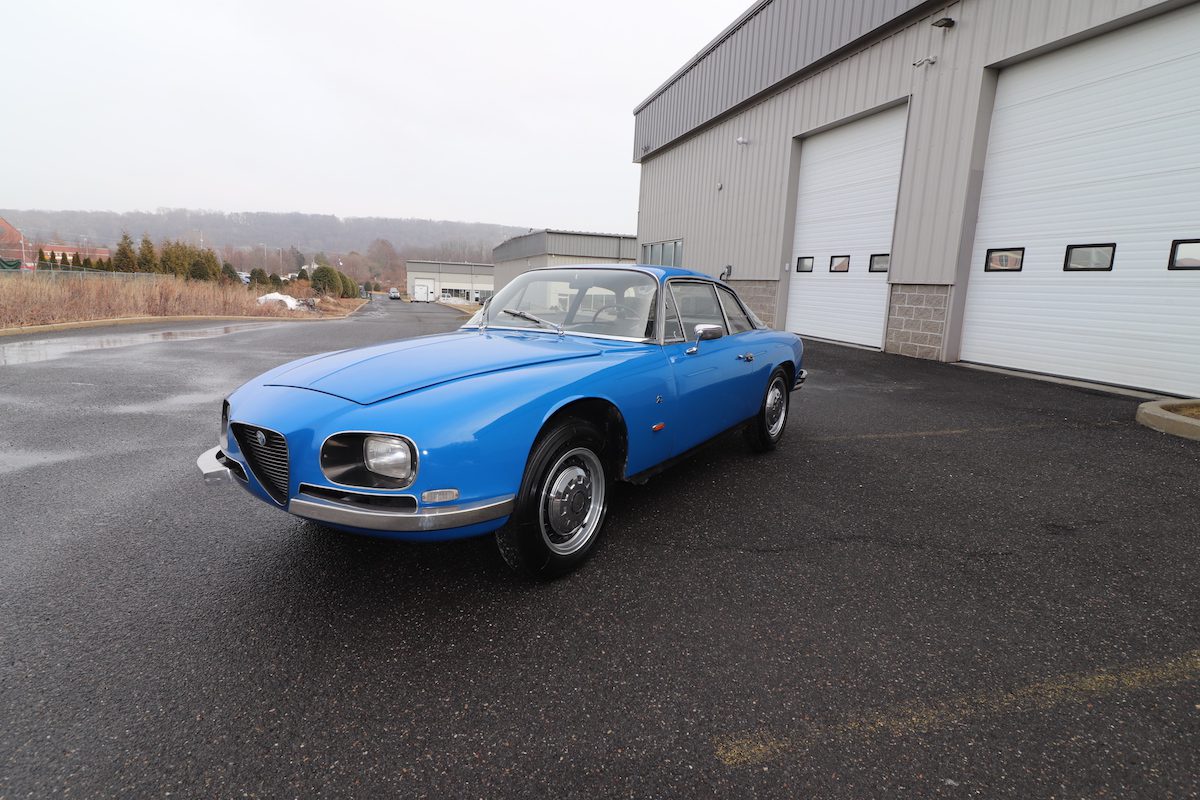 Vehicle Specifications

Original info states sold new Feb 2, 1968 into Novara, Italy
Original color: Grigio Metallizzato (metallic grey).  I believe it would look better back in its original Grey metallic.

The last of the great Zagato bodied Alfa's.

The 2600 Zagato coupe had 165hp to the Spyder and Sprints 145hp
plus the Zagatos were 300lbs lighter.
More power and light weight – a great drivers' combination.


Original interior. Just a little worn.

Original dash, steering wheel and gauges.




Engine is correct.  Engine number is AR00601*10040.
Chassis number is 10612*856029
Note: After inspecting many 2600SZ, the original engine numbers all appear to be in the 10,000+ rang.

Original hood pad.

The headlight and grill surrounds have been painted black. They should be chromed.


Very solid floors.

Look carefully.  Bubbles along the bottom of the doors.

Above is the only rust hole I can see in the car. The floors all look original.


The paint has crazing all over it.  Old and needs replacing.