Vehicle Specifications
This recently discovered 1956 Mille Miglia participant represents a rare opportunity for the new owner to restore and race an Alfa in the most prestigious event in the racing world.
The 1956 Mille Miglia.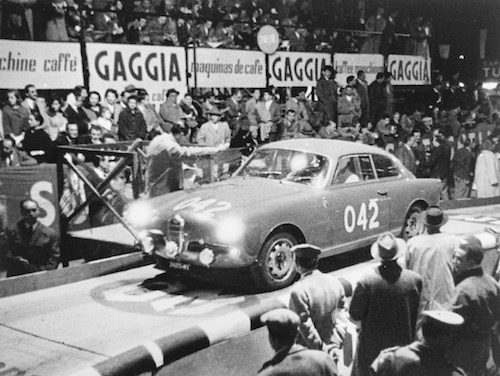 The 1956 Mille Miglia was to be the wettest on record. Although the starting ramp at Brescia was dry the drivers soon ran into bad weather. It continued all the way down to Rome and back, with wet roads, slippery cobblestones and steep ravines all taking their toll.  365 cars started and only 182 made it home.
One of those to make it all the way around (990 miles) was Ettore Morelli in his Alfa Romeo 1900CSS. This was his 8th Mille Miglia in a row.  Signore Morelli had made it home 7 out of 8 times. 1956 was to be no different in that respect. What was different was the fact that he was driving alone. No Navigator, 1000 miles in the rain, over public roads, at speed. A heroic effort!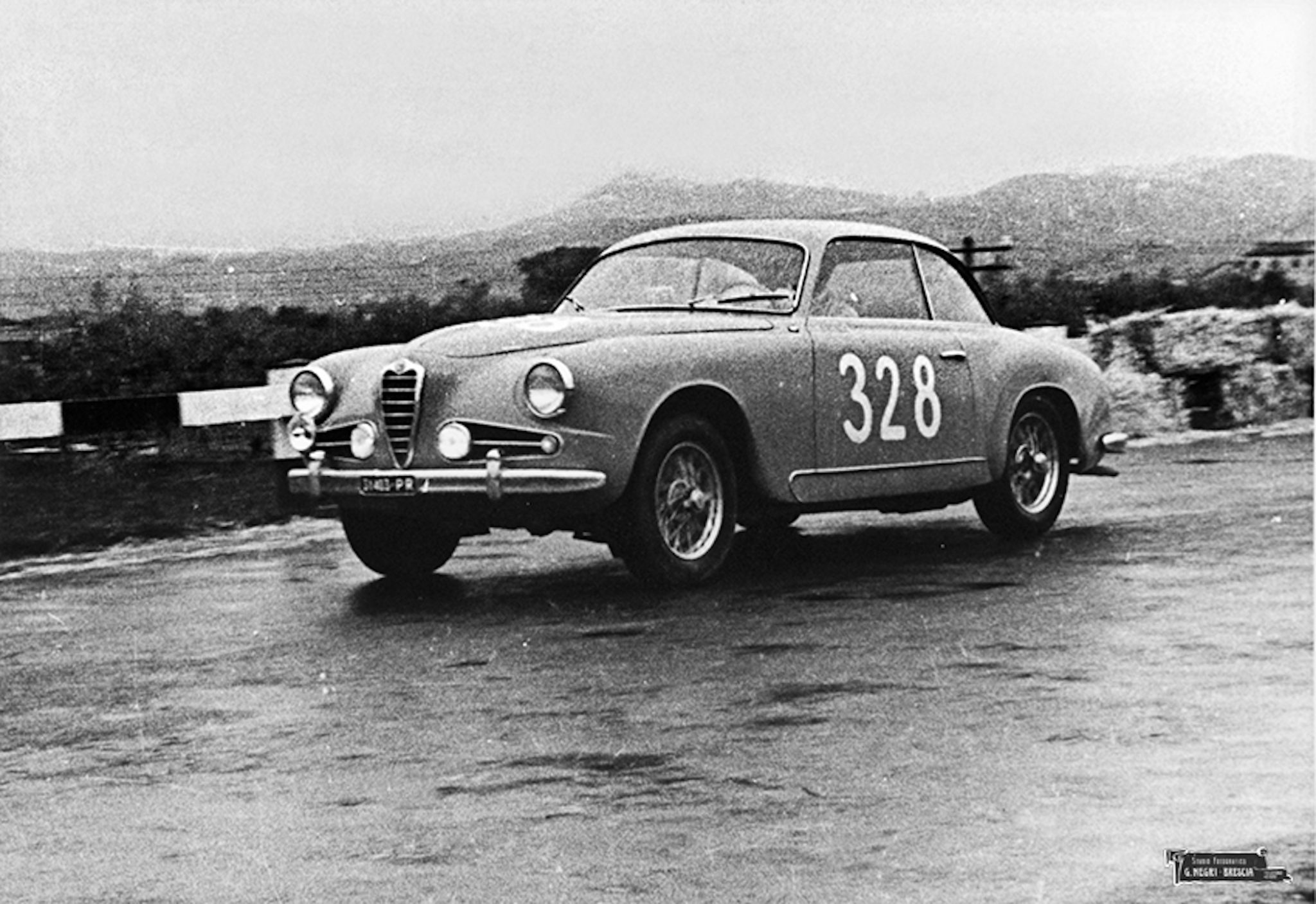 He left the cheering crowds behind in Brescia at 3:28am. That was to be his race number, 328, and was painted on the doors, hood and trunk lid. The first car (a Fiat 500) left at 11:37pm the previous evening with cars leaving, all evening and morning, at 1 minute intervals. The slower cars left first, faster cars left later. A quick calculation of time and speed indicates that the bigger, faster cars would have caught and passed Morelli sometime just before lunch, on the way into Rome. What a thrill to be steaming along and have Castelloti or Fangio pass you at full speed in a Ferrari.
Down the Adriatic coast. Through the mountains into Rome (halfway home). Up to  Florence. Thru the Piazza (cheering crowds). Up the Futa pass, with visibility down to 5 meters. Into Bologna then back up to Brescia.
He left the starting ramp at 3:28am arriving back in Brescia, 17 hours later, at 8:54pm.  Tired for sure, but proud.
This car:
The car on offer is the very car driven by Ettorri Morelli. She is rustfree, matching number and in need of a light restoration.  Once that restoration is completed she will be ready to stand, once again, on the starting ramp in Brescia.  The Mille Miglia beckons and this historic Alfa is sure to heed the call. All she needs is for someone to step forward and take the wheel.
Condition:
Chassis number: AR1900C*02129*           Engine number: AR1308*01396*
The bodywork, floors and sills are in excellent rust free condition. The engine, gearbox and suspension have all been rebuilt. As the photos show, the interior is out of the car.
There are some parts missing:  Radiator, gas tank, interior and exterior door handles and the glass.
The photos show everything that comes with the car.  Please feel free to email or call with any questions or comments.